Program Information
Staff Evaluation Training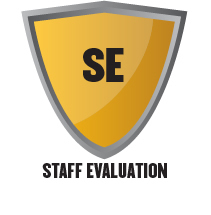 Performance evaluations are an integral part of the University's ongoing effort to encourage staff to higher levels of achievement and service. This session is designed for both supervisors and staff. The purpose of the session is to provide an:

· Overview of key provisions found in the performance evaluation for staff policy.

· Introduction to the system wide staff evaluation process and centrally supported forms.

The session is less than 30 minutes long and will satisfy training requirements as outlined in the performance evaluation for staff policy. Questions concerning the performance evaluation for staff policy or related trainings should be forwarded to LOD@purdue.edu. To view an online tutorial go to www.purdue.edu/hr/lod/evaluations.html

Program Section(s)